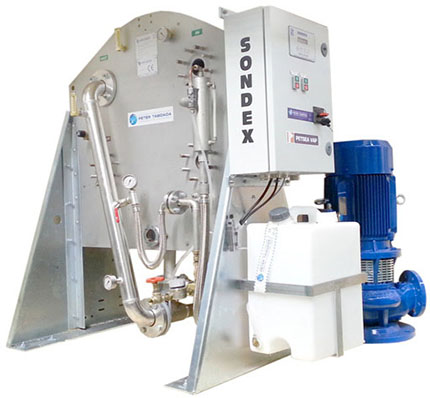 The PETSEA VAP evaporators are designed to produce less than 5 ppm fresh water from sea water. Warm water obtained from the jacket water of a main or auxiliary engine must be supplied to the system as feed water.
AUTOMATIC WORKING
This operation is based on the principle of vacuum distillation. The sea water is boiled in vacuum at low temperatures in order to be transformed in steam. The steam passes through a monel strainer that eliminates any drop of water or strange particle, leaving only pure steam, that will pass to the condensation chamber.
The feed and seawater level are automatically controlled by devices already regulated at the factory so they do not need to be controlled by the user. The extra saltwater is continuously taken out from the system and pumped outside of the ship. Once the system has been started, no adjustments are needed because of the automatic PETSEA VAP functioning, starting the fresh water production after several minutes. The freshwater is suctioned from the evaporator as soon as it is produced and pumped to the fresh water tank by means of a pump designed to work 24 hours a day.
HIGH QUALITY MATERIAL
Using no ferrous material allows us to produce clean and fresh water and because of its softness this water can be used for the cooling engine system, drinking, cooking and any kind of use.
OIL & WATER COOLERS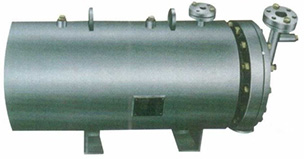 These coolers are suitable for heat transfer fluids, lubricating and fuel oil / water or critical applications, Coolers are supplied with all size range, high- quality products by incorporating the best materials and the latest technical features
Coolers can be a customized solution in the field of heat transfer;
Heat exchangers are able to meet the stringent requirements of any certification party;
Attendance on board to survey the necessary technical parameters if possible;
Heat exchanger cooling tubes eddy current thickness measurement.
CALORIFIER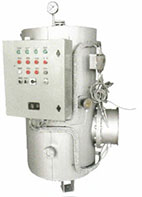 Steam-Electric heating calorifier with features of new design, easy operation, smooth running and safety, apply to ship crew accommodation.
Calorifier can realize automatic control and supply water for ship staff.